Makes canine FaSSIF/FaSSGF (Fasted State Simulated Intestinal/Gastric Fluids)
Contains sodium taurocholate, sodium taurodeoxycholate, lecithin, lysolecithin, sodium oleate
✔ In Stock For Immediate Dispatch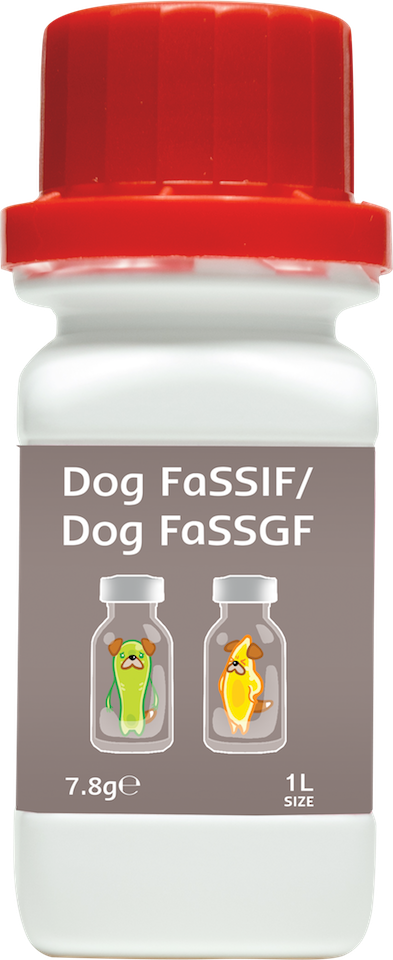 Dog FaSSIF/Dog FaSSGF
From $149.99
| Product Code: | DOGFAS01 |
| --- | --- |
| Makes: | 1L Dog FaSSIF or 50L Dog FaSSGF |
| Powder Weight: | 7.80 g |
Makes canine FaSSIF/FaSSGF (Fasted State Simulated Intestinal/Gastric Fluids)
Contains sodium taurocholate, sodium taurodeoxycholate, lecithin, lysolecithin, sodium oleate
✔ In Stock For Immediate Dispatch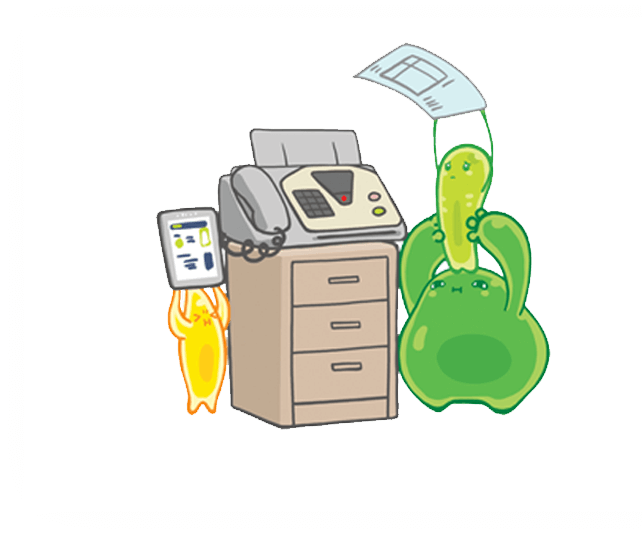 If you cannot buy from our website, we also accept Purchase Orders. Please email your POs to [email protected] or fax them to +44 (0)20 7691 7784. First orders are on a proforma basis; subsequent orders will be dispatched on receipt with net 30 days payment terms.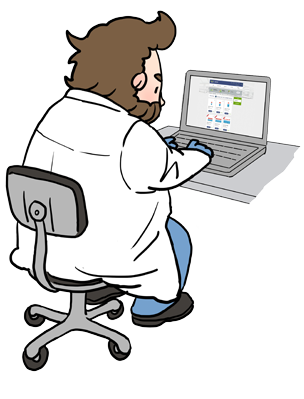 Add to cart the product(s) you are interested in buying then go to the mini-cart in the top right of the screen to get a quote.
Preparation
Composition
Quotes/Purchase Orders
SDS/COA
Testimonials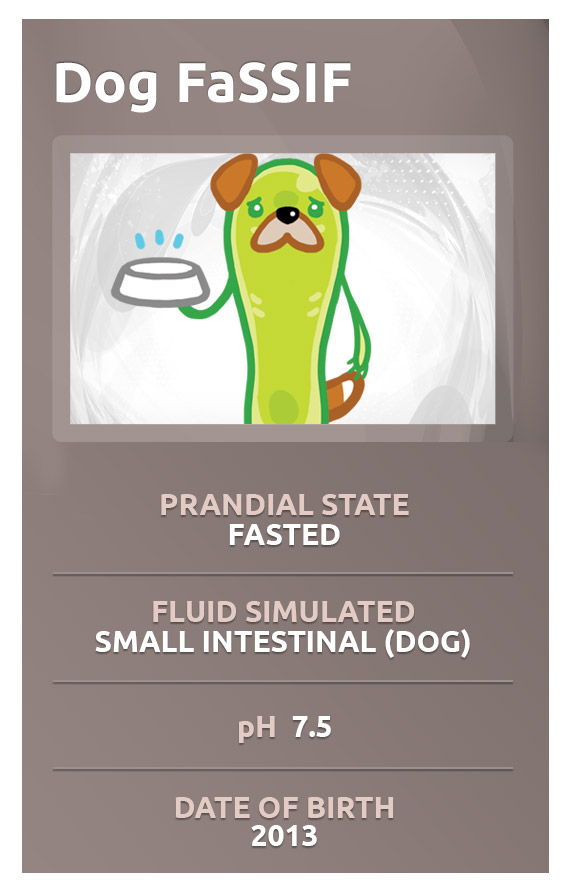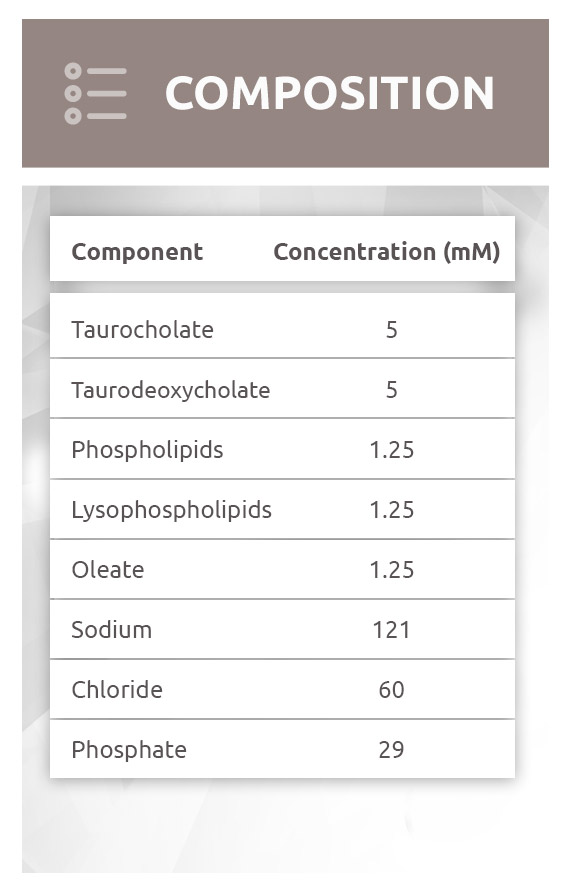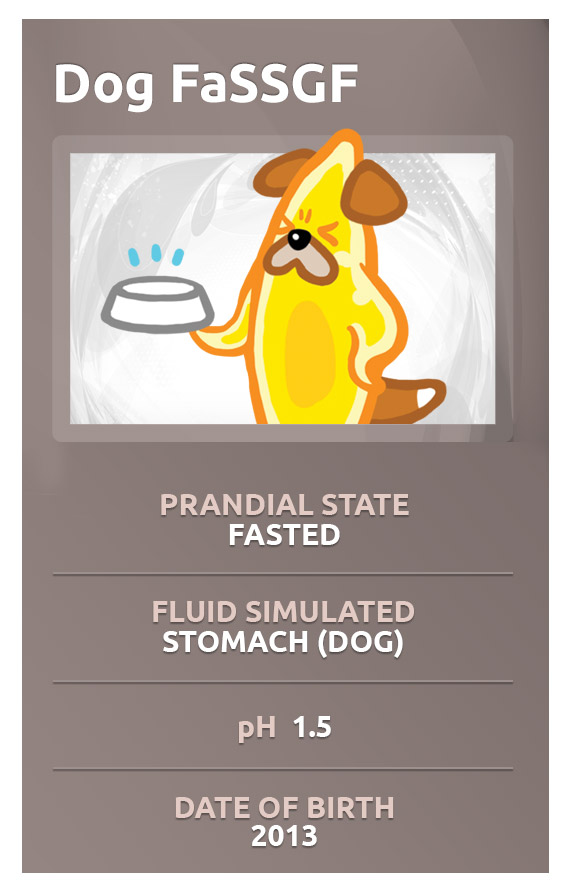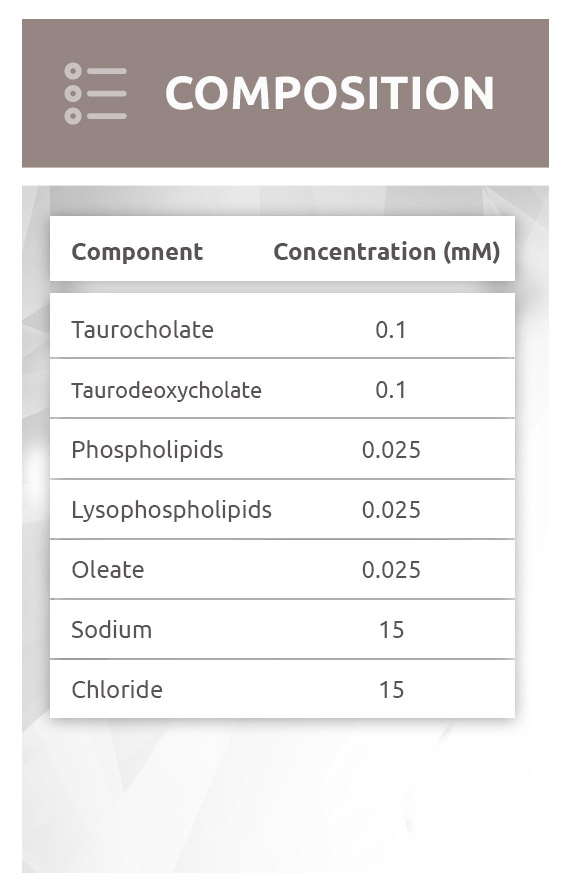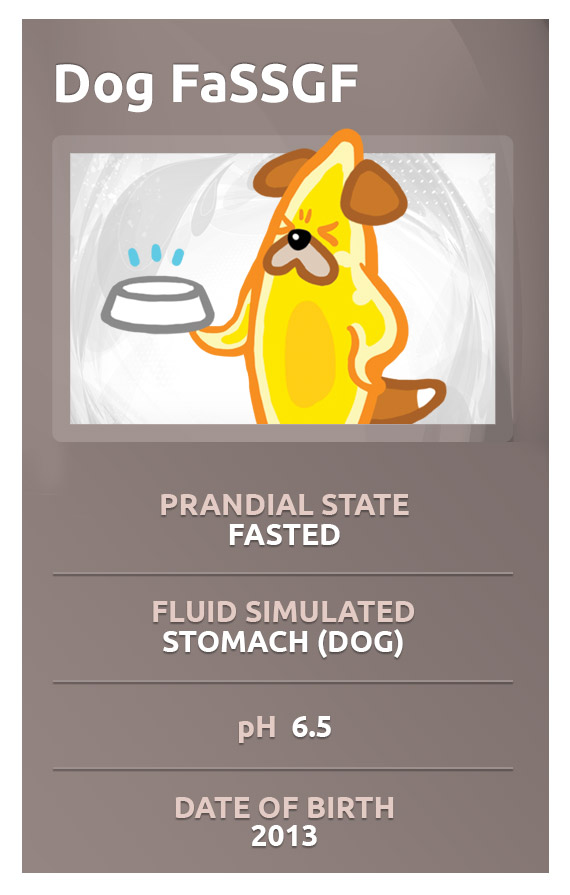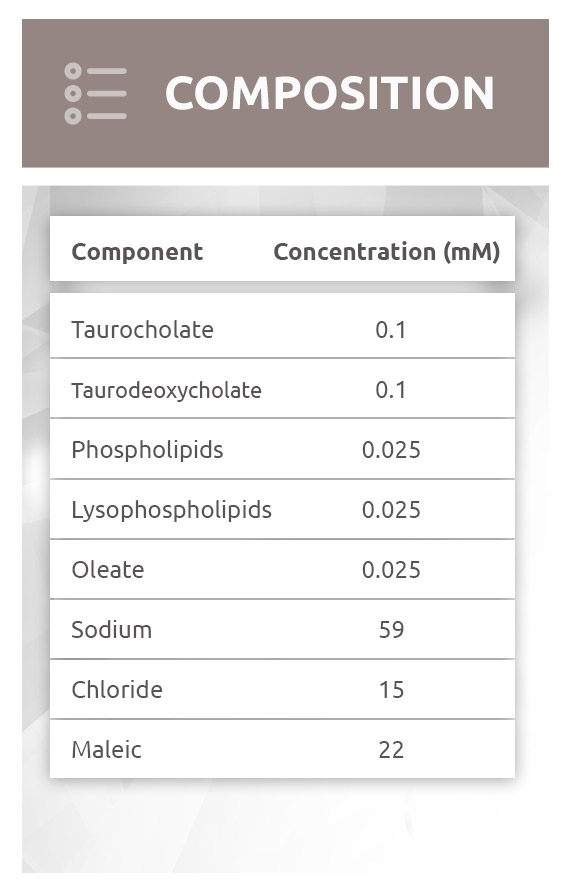 ''
Dog FaSSIF/FaSSGF helped us to select one formulation out of several prototypes for a bioavailability study in dogs. All prototypes were tested in buffer media in advance but results were hardly discriminative due to the poor solubility of the API. We expect that the canine Biorelevant Media will also reflect the in vivo precipitation kinetics of APIs more accurately if enhanced solubility (supersaturation) is targeted.
''
''

''

''
Dog FaSSIF/FaSSGF provides a straightforward way of closely simulating a complex biological environment in an easy to use media. Use of this product reduces time and cost whilst maintaining experimental accuracy.
''
''

''