Fasted vs Fed Gastrointestinal Fluids
Patients generally take their medicine with food (fed state/condition) or with just a glass of water (fasted state/condition). For new drugs in development, it's mandatory to carry out specific studies to establish the influence of food on drug bioavailability as outlined in recent FDA Draft 2019 Guidance for Industry Assessing the Effects of Food on Drugs in INDs. Results from these clinical trials justify how the drug should be taken by the patient.
For generic drugs to be sold in the US, bioequivalence studies in both fasted and fed conditions are mandatory for many drug products as outlined in the FDA's 2013 draft guidance on Bioequivalence Studies with Pharmacokinetic Endpoints for Drugs Submitted Under an ANDA. These bioequivalence studies in healthy volunteers confirm that the generic Test Product is performing in the same way as the Reference Listed Product.
The differences between fed and fasted states fluids
Food has a profound influence on the composition of gastrointestinal fluids. These differences are not only due the presence of the meal but also the body's physiological digestive response to the food contents.
Gastric fluids after a meal span a much wider physiological pH range than those in the fasted state. This is linked to residence time of the meal. Small intestinal fluids after a meal not only have a lower pH than those in the fasted condition but also contain a much higher level of natural biliary surfactants which are secreted in response to food. These differences between the fluids can affect the speed and amount of drug dissolving which may influence drug absorption and bioavailability in vivo. This is particularly true for insoluble drugs. For example, abiraterone acetate tablets must be taken by patients without food; drug levels would be too high if taken with a meal.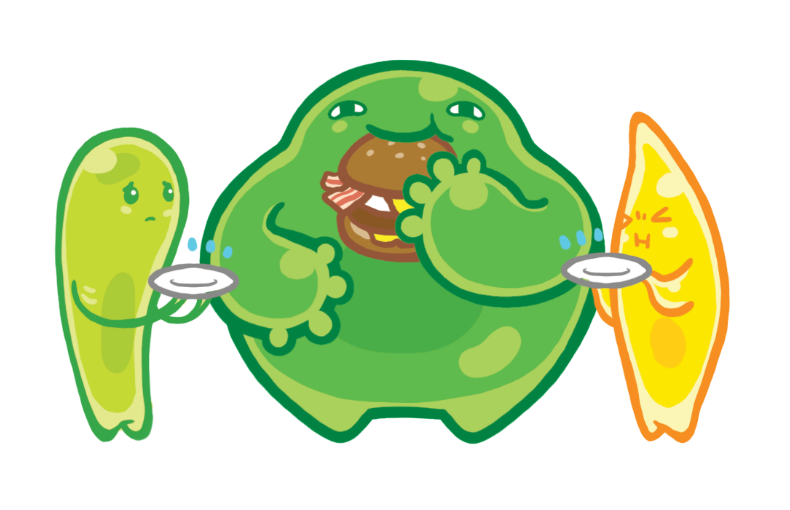 Simulating fed and fasted states in vitro
Gastrointestinal fluids (present in the stomach, upper intestine and lower intestine) of both prandial states can be simulated in vitro with biorelevant test media. A summary of the main types is provided here:
| In vitro dissolution media | In vivo fluids simulated |
| --- | --- |
| FaSSIF | Fasted condition intestinal fluid |
| FaSSGF | Fasted condition gastric fluid |
| FeSSIF | Fed condition intestinal fluid |
| FEDGAS | Fed condition gastric fluids |
Optimal drug product development
Simple dissolution tests in biorelevant media simulating the specific fluids of the gastrointestinal tract allow developers to understand their drug's release profile in the fed and fasted states. This can enable the development of the optimal drug product for the patient.
Summary
*Eating food or drinking a glass of water (without food) changes the composition of in vivo gastrointestinal fluids dramatically.
*Differences between fed and fasted in vivo fluids can affect drug absorption considerably.
*In vitro fed and fasted state fluids, known as biorelevant media, simulate specific in vivo fluids of the gastrointestinal tract after food and with a glass of water.
*Simple in vitro dissolution tests in biorelevant media can allow developers of both new and generic drugs to understand drug release and optimize the development of their drug product.