Why is biorelevant dissolution so important?
Biorelevant dissolution tests reveal how long it takes for your drug to dissolve in gut fluids. Whereas biorelevant solubility tests use unformulated drug substance, dissolution tests require a formulated drug product. This enables the role of excipients and dosage form on drug release to be investigated.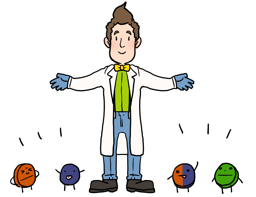 For NCEs
Biorelevant dissolution of an NCE (New Chemical Entity) is important for formulation development, optimization and selection. By comparing drug release rates of different formulations, one with the desired profile can be identified. This is useful for both immediate release formulations as well as modified release formulations.
Testing in Biorelevant Media can also help you understand how formulation changes may affect drug release. This is particularly useful during clinical development when formulations are being optimised and must remain bioequivalent to your clinical dosage form.
For Generic Drugs
During formulation development of a generic drug product, biorelevant dissolution tests can help identify lead formulations that match the reference formulation (originator product). Identifying the dissolution profile of the reference product you must match, and which of your test formulations comes closest to this benchmark profile, can save a lot of time and money. The use for immediate release products is outlined in the latest USP Chapter <1092>: The Dissolution Procedure: Development and Validation. The use of Biorelevant Media for modified release formulations is outlined in the EU guidance document, 'Guideline on quality of oral modified release products (2012)'.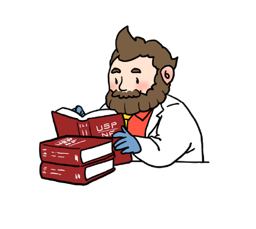 Dissolution results in Biorelevant Media can be used qualitatively to rank order formulations or quantitatively as part of the input for in silico modelling. This is to establish a correlation between your laboratory dissolution results and in vivo clinical results.
When is it best to perform biorelevant dissolution testing?
It is most beneficial to carry out biorelevant dissolution tests during the development of a formulated drug product before in vivo or clinical studies are carried out.
How do I conduct a biorelevant dissolution test?
Biorelevant dissolution tests are simple and very similar to pharmacopeia dissolution studies that are carried out for measuring drug release in buffer. You simply switch the buffer in the vessels for the Biorelevant Media you want to test. Although a variety of set ups can be used, the USP Apparatus 2 (Paddle) is by far the most popular and widely used. It allows results between laboratories to be compared with ease. There is no need to optimize the media as these physiological compositions are fixed and are based upon the physiological fluids naturally found in the gastrointestinal tract.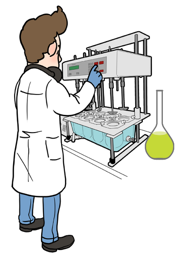 If you would like to find out more about these tests please contact us.