We have emailed you the results
Error while sending the email
Please try again

We tested the 'FaSSIF/FeSSIF/FaSSGF' media for our research. The results were as desired. We will continue to buy the product.
Valentin Gallert, BioNTech

It took only 10 minutes to prepare FaSSIF, this powder makes it easy to use biorelevant media.
Shionogi & Co. Ltd, Japan

The powder from biorelevant.com provides a very practical and economical way to produce the FaSSIF medium.
Iris Duarte, Hovione Farmaciência SA

We use it quite frequently and have never had issues with it. It is a great product.
Lilly

The powder is very good, it is simple to use and stable.
Debiopharm Group

Service is the best, efficient and reliable. The powder from biorelevant.com is the ONLY material that we use.
Abbott Laboratories

Dog FaSSIF/FaSSGF helped us to select one formulation out of several prototypes for a bioavailability study in dogs. All prototypes were tested in buffer media in advance but results were hardly discriminative due to the poor solubility of the API. We expect that the canine Biorelevant Media will also reflect the in vivo precipitation kinetics of APIs more accurately if enhanced solubility (supersaturation) is targeted.
Dr. Marcel Arndt, Evonik

I think that FaSSIF is a very special and original product and it's very important for our lab research to help create new medicines.
Petr Hrabal, Zentiva k.s.

I think it's a good product for researching new medicines. Thanks for your work!
Lucie Krejčířová, Zentiva k.s.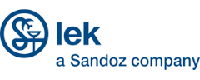 Lek Pharmaceuticals d.d.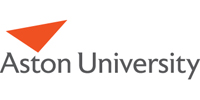 FaSSIF/FeSSIF/FaSSGF powder is very easy to use and gives consistent, reliable results. Instructions for use are very clear and correspondence from the company is swift and helpful. Great service too.
Tom Dennison, Aston University

We use powder from biorelevant.com for in vitro dissolution testing of the drugs in Biorelevant Media and it is very helpful to predict the in vivo behaviour of the drugs in this way. Preparation of the media is very easy and time saving with this powder.
Dr. Asuman AYBEY DOĞANAY, Ilko Ilac

Trying to convince people that we should use biorelevant media in order to accurately predict the in vivo situation is one thing, but knowing that these media are also easy to make should convince everybody to work with it. Even in fed state media (where we are dealing with a complex intraluminal environment), biorelevant.com has now launched the new FeSSIF-V2 which can lead to more optimized predictions in postprandial conditions.
Bart Hens, KU Leuven

We use the powder for preparation of different biorelevant media (FaSSGF, FaSSIF and FeSSIF) for solubility and dissolution studies. The method of preparation of the media is very easy to follow and we get biorelevant media of high quality. The short time needed for their preparation and the reproducibility of the media are great advantages of this product. The support from the biorelevant.com team is excellent!
Dr Nikoletta Fotaki, Bath University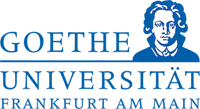 We routinely use powders from biorelevant.com in our transfer model to examine the supersaturation and precipitation behaviour of poorly soluble drugs. Not only is the media considerably quicker to prepare but its preparation is also significantly safer as dichloromethane is no longer required. We have been very happy using the media so far and will continue to use the powders in the future.
Dr Ed Kostewicz, Frankfurt University

Now there is only one way of preparation for us – FaSSIF/FeSSIF/FaSSGF, because there are only benefits. It saves a lot of time (by our calculations more than 50%) and the best part is very simple preparation. It's also very user friendly because with powder we can prepare low volumes of media (e.g. for solubility testing).
Krka

Biorelevant.com media have been a staple of our lab for the past year as we move into oral formulation development and testing. Your powders are easy to use, and the buffers are straightforward to make. I appreciate the ease with which we can make intestinal and gastric fluids for research purposes.
Princeton University

The products are perfect... we are very pleased with them and the service offered.
Jessica Engelschmidt, Losan Pharma

Great products with simple preparation procedures to help preclinical and clinical formulation work such as solubility measurement and dissolution testing.
Ardelyx

Products are easily applicable. Everything about our order was fast and professional.
University of Zagreb

These products are great!
Absorption Systems

I like the products very much. They are good for my analysis when simulating intestinal fluids.
Liconsa S.A.

Meets expectations. Easy preparation. Fast delivery, simple instructions. The more compact bottle needs less space in the fridge. The webpage with calculations is appreciated.
Novartis Pharma AG

I think that the products offered are great for development work on dissolution method and the ease of use of the product provided made buying from your company a must for future method development. Service was extremely fast.
Lee Bertram, Gilead Sciences, Inc.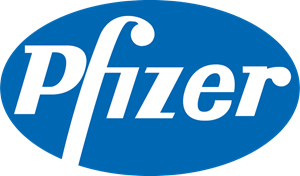 My group has been using the media since before I joined. The products have been very easy to use and quick to arrive. It's been super easy ordering from you guys.
Pfizer Inc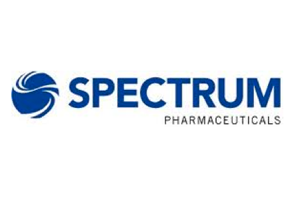 Perfect for our dissolution work... the products are great with delivery always on time. Guys, keep up your good job!
Spectrum Pharmaceuticals Inc

I've always gotten reliable and reproducible data with the products that helped the formulations department better adjust their experiments to produce desired dissolution profiles. Love the wide range of media as well!
Theravance Biopharma

I think these products are great. We have some simulated solutions we make but this is great for adding some components that we don't normally use. I also like that the same product can be used for fed and fasted intestinal conditions with different prep.
Dow

FaSSIF-V2 is very user friendly. Good explanation on the preparation and the fast delivery is very appreciated!
Novartis Pharma AG

The powder is really good to show how API´s and formulations work under biorelevant conditions. It is easy to use and handle. We test many API´s with powder from biorelevant.com and have had good results.
Merck KGaA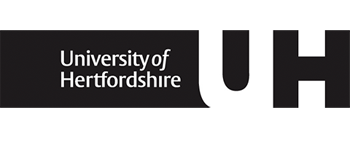 We use FaSSIF/FeSSIF/FaSSGF powder in our lab. The biggest benefit of using the powder is that it is very flexible and compatible with different buffers. We can then create Biorevelant Media at different pHs and buffer capacities. The powder is very easy to use. The biorelevant.com website provides a great resource in terms of preparing and using the media. The staff are very friendly and work efficiently!
Dr Fang Liu, Hertfordshire University