WEBSITE ORDERS: the quickest way to buy from us. We accept all major credit cards.
PURCHASE ORDERS: email to [email protected]. Shipping and billing info must be accurate: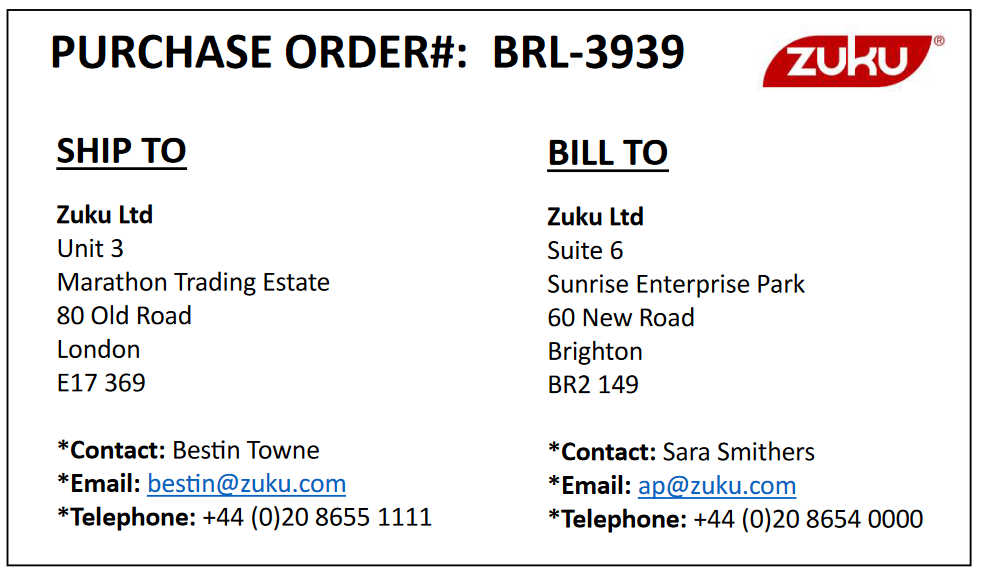 *required fields: missing info will delay processing of your order
First orders need to be pre-paid. 30 days net terms can apply to subsequent purchases.
-Terms will be revoked if a payment is late
-Sender's bank charges are your responsibility
-We do not accept cheques
SHIPPING:
-Shipments are sent CPT from our factory in London
-Orders over 999 USD qualify for free shipping. 39.99 USD is charged on orders below this amount
-Estimated delivery time from dispatch is 2-3 days
PRODUCT DOCUMENTS: COA/SDS/TDS can be downloaded from the Document Finder.
HELP: contact us with an 'Order Enquiry'. We aim to respond within 24 hours.