HOW DO I PLACE AN ORDER?
The quickest and simplest way to buy from us is through this website. Account creation takes no more than 2 minutes and will allow you to track orders, download product documents and re-order in one click. We offer multiple payment options in the online checkout: credit card (including American Express), PayPal or bank transfer (proforma for first order, 30 days net payment for subsequent purchases).
If you'd prefer to send us a Purchase Order, email these to: [email protected]

WHERE DO YOU SHIP TO?
Everywhere! We have built a dedicated product fulfilment centre alongside our factory in East London from where we send orders to customers all over the world. We offer free global shipping on all our orders via FedEx or DHL international priority services.
Our incoterms are CPT (Carriage Paid To) with EXW (Ex Works) also available on request.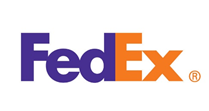 HOW LONG WILL MY ORDER TAKE TO ARRIVE?
With our factory and fulfilment centre in the same location, we aim to dispatch your order within 24 hours of receipt. We've developed a highly intelligent inventory management system that enables us to maintain healthy stock levels whilst also ensuring products are fresh with great shelf lives. Estimated delivery times from dispatch:

UK: 1 day
Europe: 1-2 days
US: 1-3 days
Rest of World: 2-4 days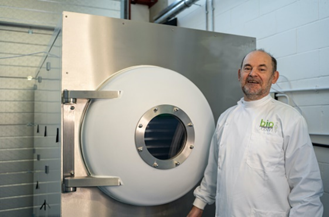 CAN I GET A QUOTE?
Yes, very easily! Simply add to cart the item(s) you're interested in and you can get a pdf quote emailed to you from the shopping cart.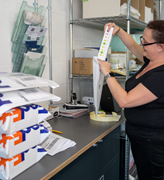 WHAT IF I NEED ANY OTHER HELP WITH MY ORDER?
Our Customer Service Team is very experienced in dealing with all kinds of different shipments and will do their utmost to ensure your purchasing experience with us is a great one.