Our original product (formerly known as 'SIF Powder') available since 2008
Make three different media (FaSSIF, FeSSIF and FaSSGF) from one powder
Contains biological surfactants (sodium taurocholate, lecithin)
✔ In Stock For Immediate Dispatch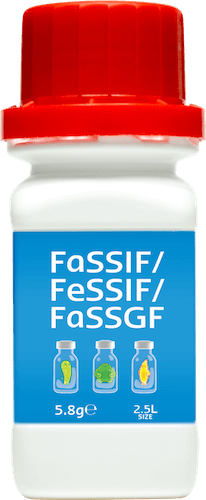 FaSSIF/FeSSIF/FaSSGF
From $139.99
| Product Code: | FFF01 |
| --- | --- |
| Makes: | 2.5 litres of FaSSIF or 0.5 litres of FeSSIF or 93 litres of FaSSGF |
| Powder Weight: | 5.8 g |
Our original product (formerly known as 'SIF Powder') available since 2008
Make three different media (FaSSIF, FeSSIF and FaSSGF) from one powder
Contains biological surfactants (sodium taurocholate, lecithin)
✔ In Stock For Immediate Dispatch

What are FaSSIF, FeSSIF and FaSSGF and why are they so useful?

FaSSIF/FeSSIF/FaSSGF are 'Biorelevant' dissolution media and you can make all three from our product:
FaSSIF: Fasted State Simulated Intestinal Fluid
FeSSIF: Fed State Simulated Intestinal Fluid
FaSSGF: Fasted State Simulated Gastric Fluid


These media contain natural surfactants (bile salts and phospholipids) present in the gut to simulate gastrointestinal fluids much more accurately than conventional dissolution media. Importantly they also take food into account: drugs in Fasted State media (before a meal) often behave very differently from those in the Fed State (after a meal). These are incredibly useful tools when developing an oral drug because simple laboratory experiments in them can help predict how the drug is likely to perform in the gut.
We've been selling FaSSIF/FeSSIF/FaSSGF (originally known as 'SIF Powder') for more than 10 years, it's referenced in hundreds of publications and used by the 10 biggest pharmaceutical companies in the world.

Speed and Convenience

The method for making these Biorelevant Media from our product is incredibly quick and simple; add powder to buffer and you're ready to go. We've recently introduced a range of Buffer Concentrates (sold separately) that enable you to make the three different media faster and more reproducibly than ever before.

Quality

We manufacture from a dedicated factory in London and apply strict production protocols and analytical procedures to ensure you get product of the highest quality and reproducibility.
All raw ingredients are sourced from quality certified companies and chemically tested by a 3rd party laboratory before manufacturing even begins.
We've invested heavily in production equipment with considerable capacity. In conjunction with our 'Just in Time' approach to manufacturing, this ensures you'll receive the freshest product possible with the confidence that we'll always have supply available for you. In the previous 10 years, we've not been out of stock for even one week!

Every batch we make is analysed by a GLP certified and FDA approved independent laboratory to make sure you get the best media possible. This is reflected in the Certificates of Analysis supplied with each bottle. Finally, our products are tested thoroughly in the biorelevant.com laboratories to ensure they are working perfectly.

Buying from us

Purchasing our products could not be any easier!

Flexible Payment Methods: order direct from this web page and choose to pay by credit card, PayPal or Bank Transfer
Instant Quotes: select the product(s) you want, then get your Quote from the Mini Cart (top right of screen)
24 Hour Dispatch: we aim to dispatch all orders (unless proforma) within 1 day of receipt
Free Shipping: we use FedEx or DHL international priority services and shipping on all orders is free

''

The range of powders from biorelevant.com is the fastest way to obtain reliable results for biorelevant solubility and dissolution testing.

''

''

''

''

We use it quite frequently and have never had issues with it. It is a great product.

''

''

''

''

It is very easy to handle and take less time to prepare the solution.

''

''

''

''

The powder is very useful and makes it easy to mimic the gastrointestinal system.

''

''

''

''

We tested the 'FaSSIF/FeSSIF/FaSSGF' media for our research. The results were as desired. We will continue to buy the product.


''

''

''

''

I think that the products offered are great for development work on dissolution method and the ease of use of the product provided made buying from your company a must for future method development. Service was extremely fast.

''

''

''

''

Powders from biorelevant.com are really easy to prepare. They give reproducible results in our in vitro bioequivalence studies and we are highly satisfied with the products.

''

''

''

''

The range of powders from biorelevant.com is the fastest way to obtain reliable results for biorelevant solubility and dissolution testing.

''

''

''

''

I got recommended it by my co-workers... I think it is really easy to use, especially since I'm not a Biochemist; I would not know where to start if I was going to make my own media.

''

''

''

''

It's great, much easier than making from scratch, saving time with no variability.

''

''

''

''

It's a really good idea! The powder is the best way to have reproducible results. A big economy of time in the lab and money!

''

''

''

''

The powder from biorelevant.com is much easier to use, that's why we order it.

''

''

''

''

It is very easy to use. I am very pleased with the powder.

''

''

''

''

The powder is very easy to prepare, saves time and biorelevant.com provides excellent service.

''

''

''

''

FaSSIF/FeSSIF/FaSSGF is very useful in the lab, especially during the development of a new method. Because it is so easy and relatively fast to make biorelevant media, you can focus more on the setup of a study.

''

''

''

''

The powder is very good, it is simple to use and stable.

''

''

''

''

Service is the best, efficient and reliable. The powder from biorelevant.com is the ONLY material that we use.

''

''

''

''

Quick to produce, saves time, consistent quality.

''

''

''

''

We were impressed with the results...very easy to use and very easy to handle. This is our first purchase of the powder but I have no doubt we will continue to use it as our needs grow.

''

''

''

''

We found the powder offered a very easy, convenient and reproducible way of preparing biorelevant media. For us it was an easy entry into this field and is now an ideal support during the preparation of bioequivalence studies.

''

''

''

''

It took only 10 minutes to prepare FaSSIF, this powder makes it easy to use biorelevant media.

''

''

''

''

FaSSIF/FeSSIF/FaSSGF is a very easy substance to use in our lab. It is easy to store and the website offers a great resource for actually making the media.

''

''

''

''

I really like it. The powder has been great!

''

''

''

''

The products are very helpful for my project... everything is great!

''

''

''

''

The powder from biorelevant.com provides a very practical and economical way to produce the FaSSIF medium.

''

''

''

''

I found the powder very easy to work with, and if there is no solubility issue with the drug, it works great and it's comparable to the conventional FaSSIF/FeSSIF media with egg lecithin which are too expensive and hard to work with.

''

''

''

''

I like the products very much. They are good for my analysis when simulating intestinal fluids.

''

''

''

''

We use powder from biorelevant.com for in vitro dissolution testing of the drugs in Biorelevant Media and it is very helpful to predict the in vivo behaviour of the drugs in this way. Preparation of the media is very easy and time saving with this powder.

''

''

''

''

I think it's a good product for researching new medicines. Thanks for your work!

''

''

''

''

FaSSIF/FeSSIF/FaSSGF powder is very easy to use and gives consistent, reliable results. Instructions for use are very clear and correspondence from the company is swift and helpful. Great service too.

''

''

''

''

We use FaSSIF/FeSSIF/FaSSGF powder in our lab. The biggest benefit of using the powder is that it is very flexible and compatible with different buffers. We can then create Biorevelant Media at different pHs and buffer capacities. The powder is very easy to use. The biorelevant.com website provides a great resource in terms of preparing and using the media. The staff are very friendly and work efficiently!

''

''

''

''

We use the powder for preparation of different biorelevant media (FaSSGF, FaSSIF and FeSSIF) for solubility and dissolution studies. The method of preparation of the media is very easy to follow and we get biorelevant media of high quality. The short time needed for their preparation and the reproducibility of the media are great advantages of this product. The support from the biorelevant.com team is excellent!

''

''

''

''

As a contract research and development company, obtaining solubility data in biorelevant media of our clients' drug molecules is essential in order to fully understand the challenges we are facing for oral drug development. This data also allows us to design our formulations intelligently based upon the physico-chemical properties observed. In order to design a robust formulation it is imperative that the preformulation data is also robust and the consistent quality of the powders from biorelevant.com allows us to obtain fantastic reproducibility; in addition, as they are so easy to prepare the time saving benefits can be passed on to our clients, both from a cost and time perspective.

''

''

''

''

So far so good! Our order arrived promptly... the powder was easy to store, handle and transfer into the SGF media.

''

''

''

''

I first heard about FaSSIF/FeSSIF/FaSSGF when I started working on drug dissolution studies at Nanocopoeia. I think the powder is an excellent tool in drug dissolution and absorption studies, and that it's extremely easy to use. From what I've seen in the literature, it seems as though its use in absorption studies is the industry standard.

''

''

''

''

We routinely use powders from biorelevant.com in our transfer model to examine the supersaturation and precipitation behaviour of poorly soluble drugs. Not only is the media considerably quicker to prepare but its preparation is also significantly safer as dichloromethane is no longer required. We have been very happy using the media so far and will continue to use the powders in the future.

''

''

''

''

Now there is only one way of preparation for us – FaSSIF/FeSSIF/FaSSGF, because there are only benefits. It saves a lot of time (by our calculations more than 50%) and the best part is very simple preparation. It's also very user friendly because with powder we can prepare low volumes of media (e.g. for solubility testing).

''

''

''

''

Biorelevant.com media have been a staple of our lab for the past year as we move into oral formulation development and testing. Your powders are easy to use, and the buffers are straightforward to make. I appreciate the ease with which we can make intestinal and gastric fluids for research purposes.

''

''

''

''

It is easy to use. The powder is not irritating when weighing. The containers (packaging) are very
attractive. We are very satisfied with your product.

''

''

''

''

I think these products are great. We have some simulated solutions we make but this is great for adding some components that we don't normally use. I also like that the same product can be used for fed and fasted intestinal conditions with different prep.

''

''

''

''

My group has been using the media since before I joined. The products have been very easy to use and quick to arrive. It's been super easy ordering from you guys.

''

''

''

''

These products are great!

''

''

''

''

Meets expectations. Easy preparation. Fast delivery, simple instructions. The more compact bottle needs less space in the fridge. The webpage with calculations is appreciated.

''

''

''

''

Perfect for our dissolution work... the products are great with delivery always on time. Guys, keep up your good job!

''

''

''

''

We would consider the reproducibility of the measurements to be good. We routinely use the powders to make solubility and dissolution measurements in FaSSIF and FeSSIF and find them easy to work with, efficient (in both economic and temporal terms) and reproducible.

''

''

''

''

Great product, easy to use thanks to the interactive website/tables.

''

''

''

''

El producto es genial, las instrucciones son de fácil entendimiento y muchas aplicaciones con un
solo envase. La página de Internet tiene muchas funciones interesantes.

The product is great, the instructions are easy to understand and there are many applications for a single container. The website has many interesting uses.

''

''

''

''

The products are very helpful in regard to the amount of work needed for preparing the solutions. In addition, one does not have to worry for other potential issues, e.g. residual dichloromethane amounts in the rotavap.

''

''

''

''

The powder is really good to show how API´s and formulations work under biorelevant conditions. It is easy to use and handle. We test many API´s with powder from biorelevant.com and have had good results.

''

''

''

''

Products are easily applicable. Everything about our order was fast and professional.

''

''

''

''

Great products with simple preparation procedures to help preclinical and clinical formulation work such as solubility measurement and dissolution testing.

''

''

''
What are FaSSIF, FeSSIF and FaSSGF and why are they so useful?
FaSSIF/FeSSIF/FaSSGF are 'Biorelevant' dissolution media and you can make all three from our product:
FaSSIF: Fasted State Simulated Intestinal Fluid
FeSSIF: Fed State Simulated Intestinal Fluid
FaSSGF: Fasted State Simulated Gastric Fluid

These media contain natural surfactants (bile salts and phospholipids) present in the gut to simulate gastrointestinal fluids much more accurately than conventional dissolution media. Importantly they also take food into account: drugs in Fasted State media (before a meal) often behave very differently from those in the Fed State (after a meal). These are incredibly useful tools when developing an oral drug because simple laboratory experiments in them can help predict how the drug is likely to perform in the gut.
We've been selling FaSSIF/FeSSIF/FaSSGF (originally known as 'SIF Powder') for more than 10 years, it's referenced in hundreds of publications and used by the 10 biggest pharmaceutical companies in the world.

Speed and Convenience
The method for making these Biorelevant Media from our product is incredibly quick and simple; add powder to buffer and you're ready to go. We've recently introduced a range of Buffer Concentrates (sold separately) that enable you to make the three different media faster and more reproducibly than ever before.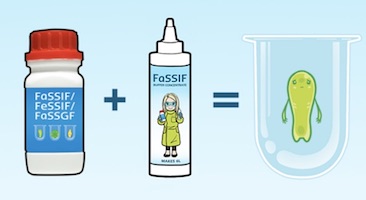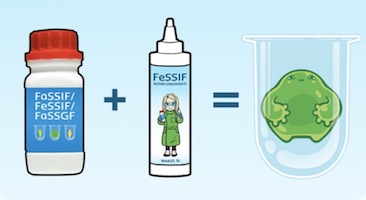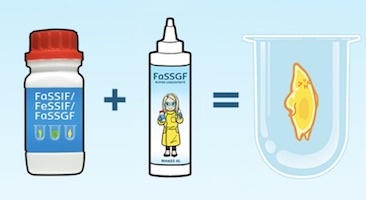 Quality
We manufacture from a dedicated factory in London and apply strict production protocols and analytical procedures to ensure you get product of the highest quality and reproducibility.
All raw ingredients are sourced from quality certified companies and chemically tested by a 3rd party laboratory before manufacturing even begins.
We've invested heavily in production equipment with considerable capacity. In conjunction with our 'Just in Time' approach to manufacturing, this ensures you'll receive the freshest product possible with the confidence that we'll always have supply available for you. In the previous 10 years, we've not been out of stock for even one week!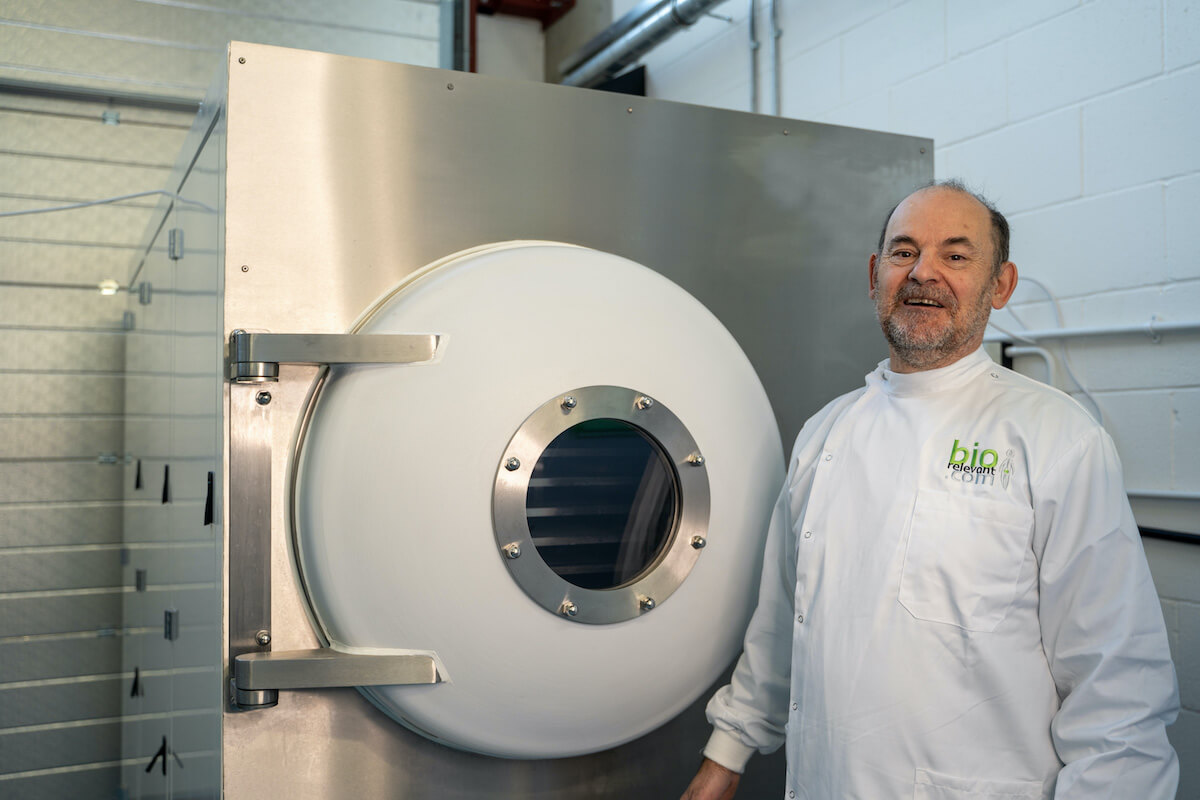 Every batch we make is analysed by a GLP certified and FDA approved independent laboratory to make sure you get the best media possible. This is reflected in the Certificates of Analysis supplied with each bottle. Finally, our products are tested thoroughly in the biorelevant.com laboratories to ensure they are working perfectly.
Buying from us
Purchasing our products could not be any easier!
Flexible Payment Methods: order direct from this web page and choose to pay by credit card, PayPal or Bank Transfer
Instant Quotes: select the product(s) you want, then get your Quote from the Mini Cart (top right of screen)
24 Hour Dispatch: we aim to dispatch all orders (unless proforma) within 1 day of receipt
Free Shipping: we use FedEx or DHL international priority services and shipping on all orders is free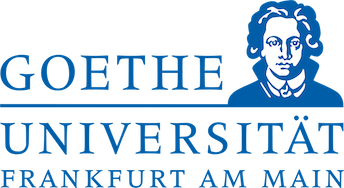 ''
The range of powders from biorelevant.com is the fastest way to obtain reliable results for biorelevant solubility and dissolution testing.
''
''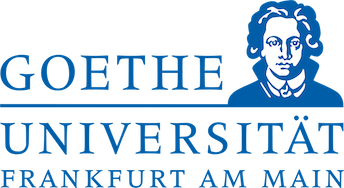 ''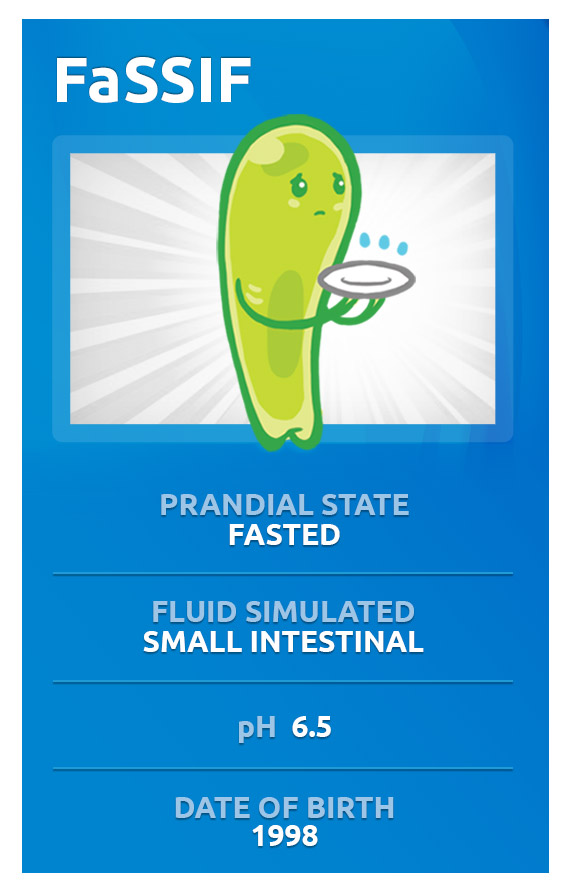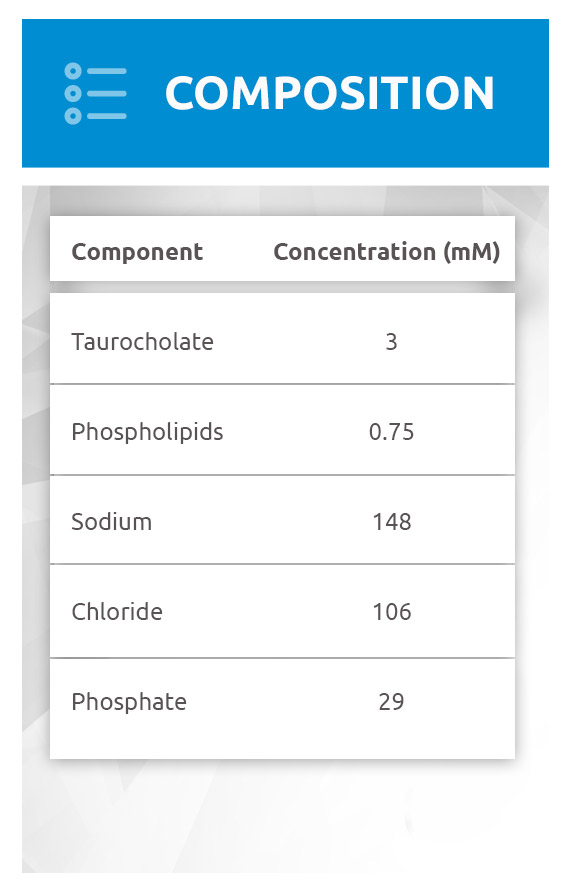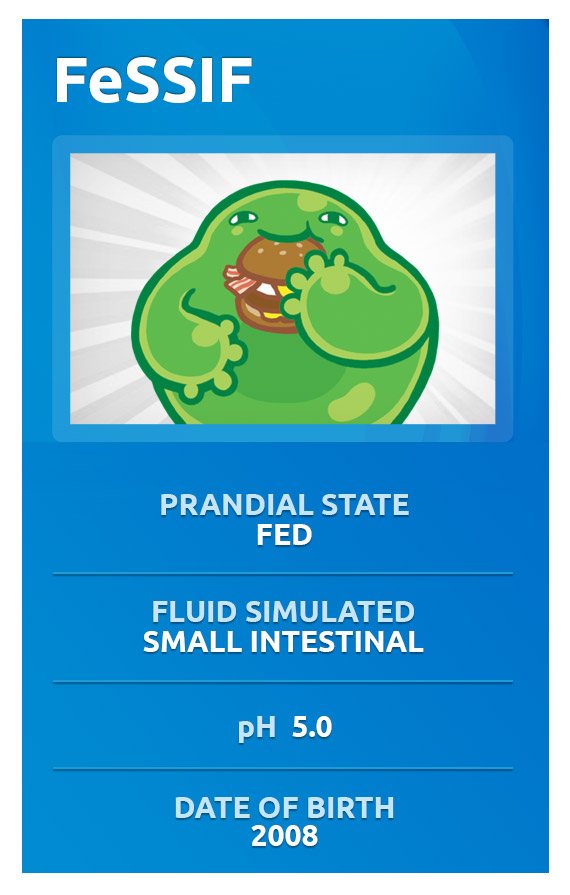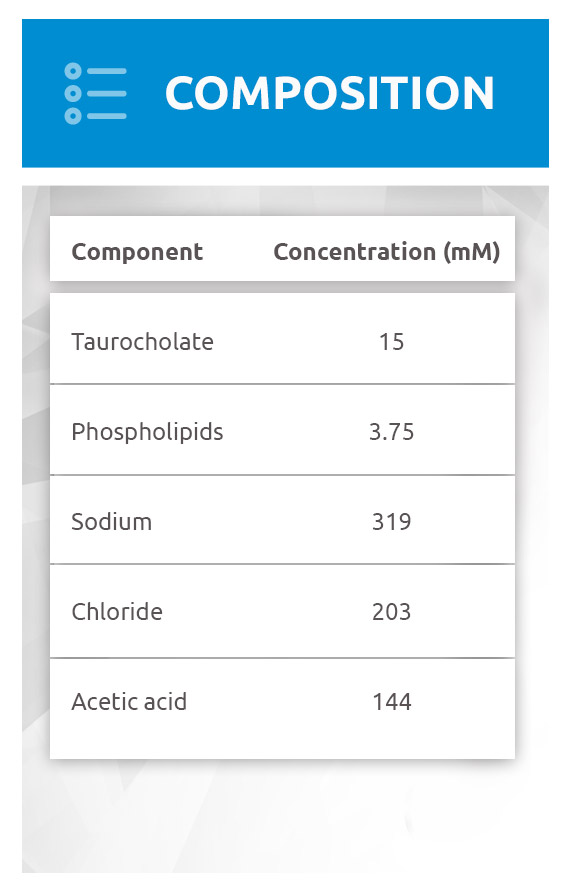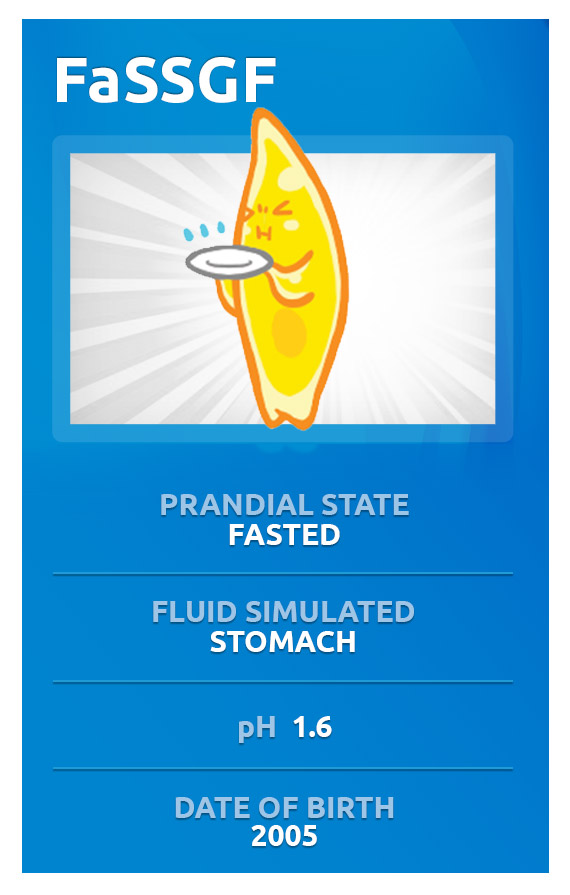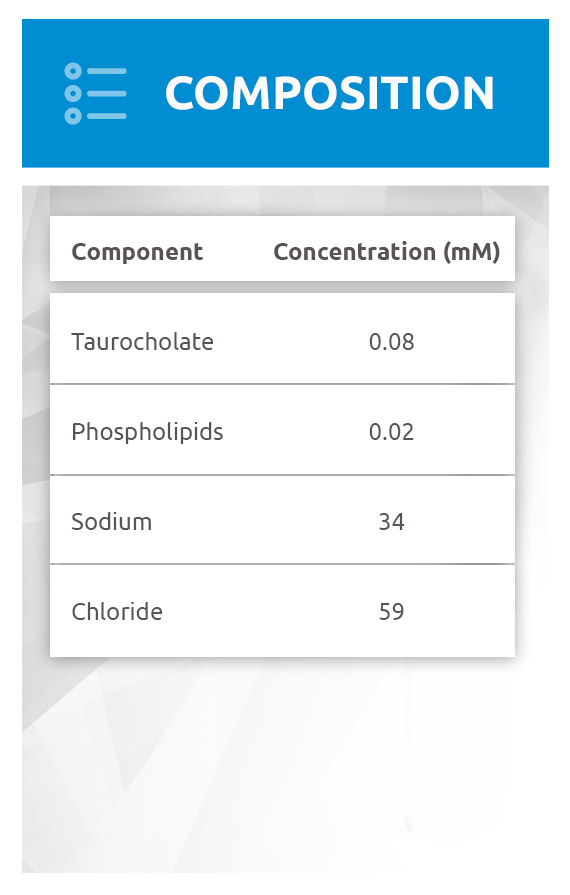 ''
We use it quite frequently and have never had issues with it. It is a great product.
''
''

''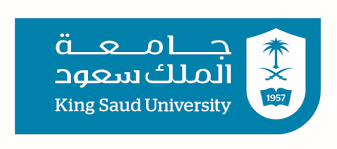 ''
It is very easy to handle and take less time to prepare the solution.
''
''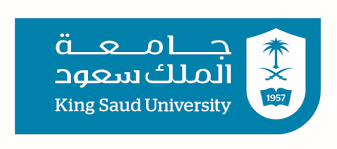 ''

''
The powder is very useful and makes it easy to mimic the gastrointestinal system.
''
''

''

''
We tested the 'FaSSIF/FeSSIF/FaSSGF' media for our research. The results were as desired. We will continue to buy the product.

''
''

''

''
I think that the products offered are great for development work on dissolution method and the ease of use of the product provided made buying from your company a must for future method development. Service was extremely fast.
''
''

''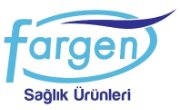 ''
Powders from biorelevant.com are really easy to prepare. They give reproducible results in our in vitro bioequivalence studies and we are highly satisfied with the products.
''
''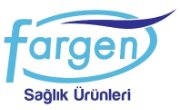 ''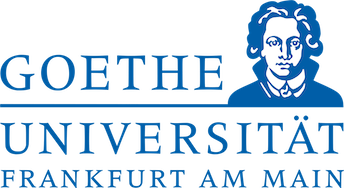 ''
The range of powders from biorelevant.com is the fastest way to obtain reliable results for biorelevant solubility and dissolution testing.
''
''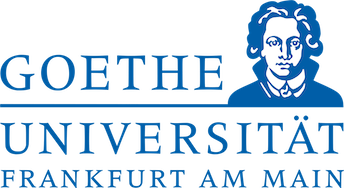 ''

''
I got recommended it by my co-workers... I think it is really easy to use, especially since I'm not a Biochemist; I would not know where to start if I was going to make my own media.
''
''

''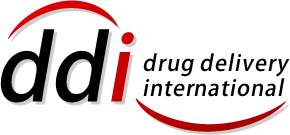 ''
It's great, much easier than making from scratch, saving time with no variability.
''
''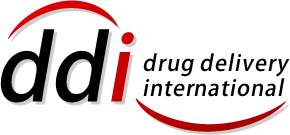 ''

''
It's a really good idea! The powder is the best way to have reproducible results. A big economy of time in the lab and money!
''
''

''

''
The powder from biorelevant.com is much easier to use, that's why we order it.
''
''

''

''
It is very easy to use. I am very pleased with the powder.
''
''

''

''
The powder is very easy to prepare, saves time and biorelevant.com provides excellent service.
''
''

''

''
FaSSIF/FeSSIF/FaSSGF is very useful in the lab, especially during the development of a new method. Because it is so easy and relatively fast to make biorelevant media, you can focus more on the setup of a study.
''
''

''

''
The powder is very good, it is simple to use and stable.
''
''

''

''
Service is the best, efficient and reliable. The powder from biorelevant.com is the ONLY material that we use.
''
''

''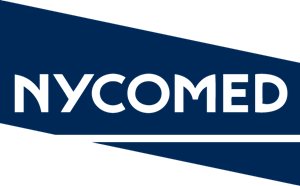 ''
Quick to produce, saves time, consistent quality.
''
''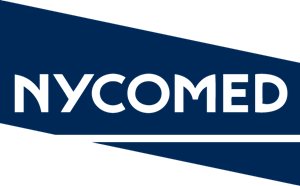 ''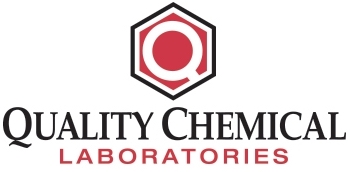 ''
We were impressed with the results...very easy to use and very easy to handle. This is our first purchase of the powder but I have no doubt we will continue to use it as our needs grow.
''
''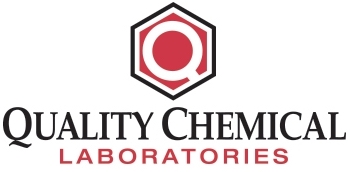 ''

''
We found the powder offered a very easy, convenient and reproducible way of preparing biorelevant media. For us it was an easy entry into this field and is now an ideal support during the preparation of bioequivalence studies.
''
''

''

''
It took only 10 minutes to prepare FaSSIF, this powder makes it easy to use biorelevant media.
''
''

''
''
FaSSIF/FeSSIF/FaSSGF is a very easy substance to use in our lab. It is easy to store and the website offers a great resource for actually making the media.
''
''
''

''
I really like it. The powder has been great!
''
''

''

''
The products are very helpful for my project... everything is great!
''
''

''

''
The powder from biorelevant.com provides a very practical and economical way to produce the FaSSIF medium.
''
''

''

''
I found the powder very easy to work with, and if there is no solubility issue with the drug, it works great and it's comparable to the conventional FaSSIF/FeSSIF media with egg lecithin which are too expensive and hard to work with.
''
''

''

''
I like the products very much. They are good for my analysis when simulating intestinal fluids.
''
''

''

''
We use powder from biorelevant.com for in vitro dissolution testing of the drugs in Biorelevant Media and it is very helpful to predict the in vivo behaviour of the drugs in this way. Preparation of the media is very easy and time saving with this powder.
''
''

''

''
I think it's a good product for researching new medicines. Thanks for your work!
''
''

''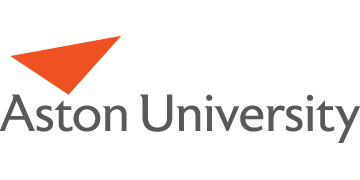 ''
FaSSIF/FeSSIF/FaSSGF powder is very easy to use and gives consistent, reliable results. Instructions for use are very clear and correspondence from the company is swift and helpful. Great service too.
''
''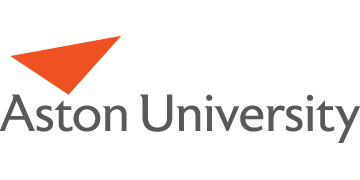 ''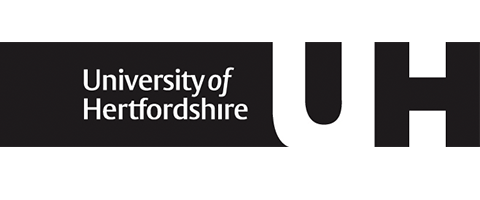 ''
We use FaSSIF/FeSSIF/FaSSGF powder in our lab. The biggest benefit of using the powder is that it is very flexible and compatible with different buffers. We can then create Biorevelant Media at different pHs and buffer capacities. The powder is very easy to use. The biorelevant.com website provides a great resource in terms of preparing and using the media. The staff are very friendly and work efficiently!
''
''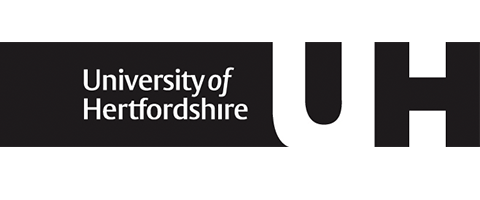 ''

''
We use the powder for preparation of different biorelevant media (FaSSGF, FaSSIF and FeSSIF) for solubility and dissolution studies. The method of preparation of the media is very easy to follow and we get biorelevant media of high quality. The short time needed for their preparation and the reproducibility of the media are great advantages of this product. The support from the biorelevant.com team is excellent!
''
''

''

''
As a contract research and development company, obtaining solubility data in biorelevant media of our clients' drug molecules is essential in order to fully understand the challenges we are facing for oral drug development. This data also allows us to design our formulations intelligently based upon the physico-chemical properties observed. In order to design a robust formulation it is imperative that the preformulation data is also robust and the consistent quality of the powders from biorelevant.com allows us to obtain fantastic reproducibility; in addition, as they are so easy to prepare the time saving benefits can be passed on to our clients, both from a cost and time perspective.
''
''

''

''
So far so good! Our order arrived promptly... the powder was easy to store, handle and transfer into the SGF media.
''
''

''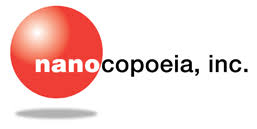 ''
I first heard about FaSSIF/FeSSIF/FaSSGF when I started working on drug dissolution studies at Nanocopoeia. I think the powder is an excellent tool in drug dissolution and absorption studies, and that it's extremely easy to use. From what I've seen in the literature, it seems as though its use in absorption studies is the industry standard.
''
''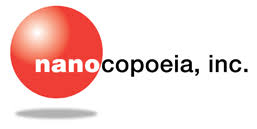 ''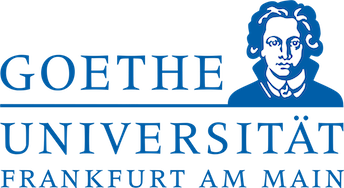 ''
We routinely use powders from biorelevant.com in our transfer model to examine the supersaturation and precipitation behaviour of poorly soluble drugs. Not only is the media considerably quicker to prepare but its preparation is also significantly safer as dichloromethane is no longer required. We have been very happy using the media so far and will continue to use the powders in the future.
''
''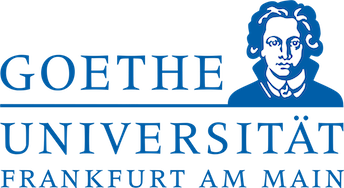 ''

''
Now there is only one way of preparation for us – FaSSIF/FeSSIF/FaSSGF, because there are only benefits. It saves a lot of time (by our calculations more than 50%) and the best part is very simple preparation. It's also very user friendly because with powder we can prepare low volumes of media (e.g. for solubility testing).
''
''

''

''
Biorelevant.com media have been a staple of our lab for the past year as we move into oral formulation development and testing. Your powders are easy to use, and the buffers are straightforward to make. I appreciate the ease with which we can make intestinal and gastric fluids for research purposes.
''
''

''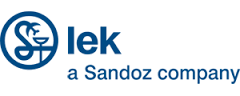 ''
It is easy to use. The powder is not irritating when weighing. The containers (packaging) are very
attractive. We are very satisfied with your product.
''
''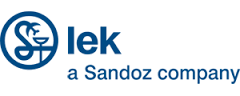 ''

''
I think these products are great. We have some simulated solutions we make but this is great for adding some components that we don't normally use. I also like that the same product can be used for fed and fasted intestinal conditions with different prep.
''
''

''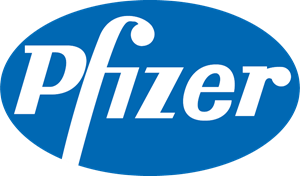 ''
My group has been using the media since before I joined. The products have been very easy to use and quick to arrive. It's been super easy ordering from you guys.
''
''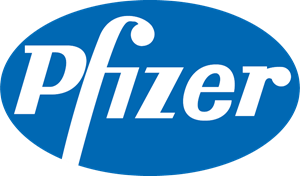 ''

''
These products are great!
''
''

''

''
Meets expectations. Easy preparation. Fast delivery, simple instructions. The more compact bottle needs less space in the fridge. The webpage with calculations is appreciated.
''
''

''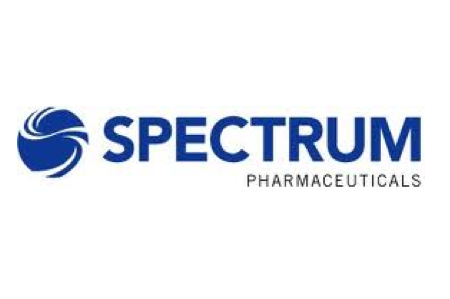 ''
Perfect for our dissolution work... the products are great with delivery always on time. Guys, keep up your good job!
''
''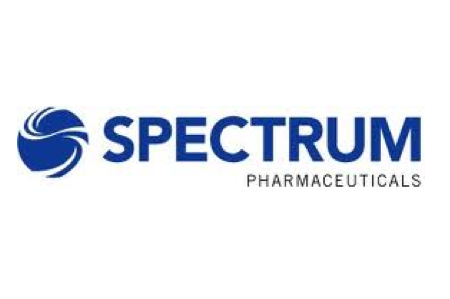 ''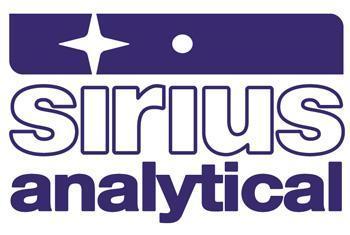 ''
We would consider the reproducibility of the measurements to be good. We routinely use the powders to make solubility and dissolution measurements in FaSSIF and FeSSIF and find them easy to work with, efficient (in both economic and temporal terms) and reproducible.
''
''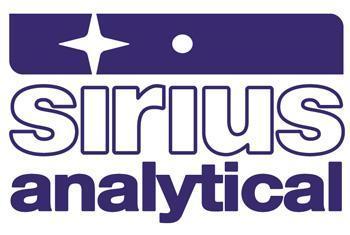 ''

''
Great product, easy to use thanks to the interactive website/tables.
''
''

''

''
El producto es genial, las instrucciones son de fácil entendimiento y muchas aplicaciones con un
solo envase. La página de Internet tiene muchas funciones interesantes.
The product is great, the instructions are easy to understand and there are many applications for a single container. The website has many interesting uses.
''
''

''

''
The products are very helpful in regard to the amount of work needed for preparing the solutions. In addition, one does not have to worry for other potential issues, e.g. residual dichloromethane amounts in the rotavap.
''
''

''

''
The powder is really good to show how API´s and formulations work under biorelevant conditions. It is easy to use and handle. We test many API´s with powder from biorelevant.com and have had good results.
''
''

''

''
Products are easily applicable. Everything about our order was fast and professional.
''
''

''

''
Great products with simple preparation procedures to help preclinical and clinical formulation work such as solubility measurement and dissolution testing.
''
''

''
We have sent you the results
Please check your e-mail inbox
Error while sending the email
Please try again