FaSSIF Buffer Concentrate
$
Use with FaSSIF/FeSSIF/FaSSGF powder to make FaSSIF in seconds
Highly reproducible results every time
Convenient pack enables you to make small or large volumes with ease
✔ In Stock For Immediate Dispatch


FaSSIF Buffer Concentrate
From $29.99
| Product Code: | FASBUF01 |
| --- | --- |
| Makes: | 6L of FaSSIF Buffer Concentrate |
| Powder Weight: | 250 g |
Use with FaSSIF/FeSSIF/FaSSGF powder to make FaSSIF in seconds
Highly reproducible results every time
Convenient pack enables you to make small or large volumes with ease
✔ In Stock For Immediate Dispatch

Benefits

Biorelevant is delighted to introduce our new FaSSIF Buffer Concentrate to make your Biorelevant Media preparation even quicker, easier and more consistent. Each bottle will make up to 6litres of FaSSIF buffer. Simply dilute the concentrate to the amount of buffer you require and combine with FaSSIF/FeSSIF/FaSSGF powder (sold separately) to produce excellent results every time.

*Saves Time*

Make virtually any volume of FaSSIF you require in less than 5 minutes:

*Reproducible Results*

Each bottle comes with a Certificate of Analysis to guarantee quality. This graph shows the reproducible pH measurements of FaSSIF produced with the Buffer Concentrate:

Batch 1018A: pH average 6.48, standard deviation 0.01, 8 samples measured
Batch 0219A: pH average 6.49, standard deviation 0.02, 9 samples measured

*Control*

Convenient packaging gives you precise control over your media preparation. Either small or large volumes can be prepared with ease and minimal waste.

1L of FaSSIF made with Buffer Concentrate

Equipment

Calibrated balance
Suitable container
Stirrer plate and PTFE magnet
Weighing boat

Method

Weigh 41.65g (or 35.00mL) of buffer concentrate into a suitable container
Weigh 961.1g of purified water into container to produce buffer
Weigh 2.240g of FaSSIF/FeSSIF/FaSSGF powder into weighing boat and then add to container. Rinse weighing boat with buffer to ensure all powder has been transferred
Place container on stirrer plate with PTFE magnet. Leave to stir until dissolved
Let stand for 2 hours. FaSSIF medium will become slightly opalescent and is now ready to use

Usage

Use FaSSIF within 48 hours
Benefits
Biorelevant is delighted to introduce our new FaSSIF Buffer Concentrate to make your Biorelevant Media preparation even quicker, easier and more consistent. Each bottle will make up to 6litres of FaSSIF buffer. Simply dilute the concentrate to the amount of buffer you require and combine with FaSSIF/FeSSIF/FaSSGF powder (sold separately) to produce excellent results every time.
*Saves Time*
Make virtually any volume of FaSSIF you require in less than 5 minutes:
*Reproducible Results*
Each bottle comes with a Certificate of Analysis to guarantee quality. This graph shows the reproducible pH measurements of FaSSIF produced with the Buffer Concentrate: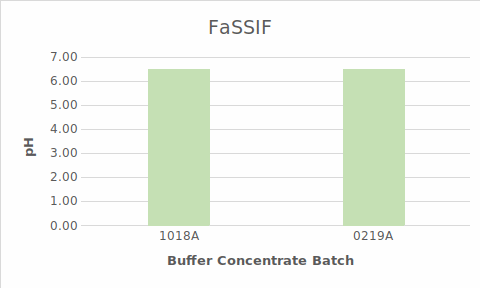 Batch 1018A: pH average 6.48, standard deviation 0.01, 8 samples measured
Batch 0219A: pH average 6.49, standard deviation 0.02, 9 samples measured
*Control*
Convenient packaging gives you precise control over your media preparation. Either small or large volumes can be prepared with ease and minimal waste.
1L of FaSSIF made with Buffer Concentrate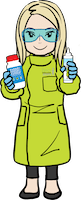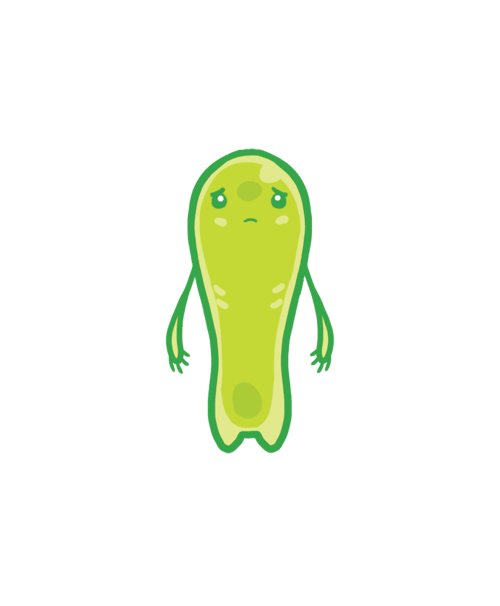 Equipment
Calibrated balance
Suitable container
Stirrer plate and PTFE magnet
Weighing boat
Method
Weigh 41.65g (or 35.00mL) of buffer concentrate into a suitable container
Weigh 961.1g of purified water into container to produce buffer
Weigh 2.240g of FaSSIF/FeSSIF/FaSSGF powder into weighing boat and then add to container. Rinse weighing boat with buffer to ensure all powder has been transferred
Place container on stirrer plate with PTFE magnet. Leave to stir until dissolved
Let stand for 2 hours. FaSSIF medium will become slightly opalescent and is now ready to use
Usage
Use FaSSIF within 48 hours
We have sent you the results
Please check your e-mail inbox
Error while sending the email
Please try again