FeSSIF-V2: Product Benefits
Biorelevant Media simulate gut fluids before (fasted) and after (fed) eating food. They are really useful for predicting what will happen to your product when it enters the gastro-intestinal tract. In the past the media were notoriously difficult to prepare.

In 2007 we solved this problem by inventing a product that makes Biorelevant Media instantly. In 2015, we introduced a new line to make the second version of FeSSIF. This FeSSIF-V2 update is based on physiological data from more recent literature*. It has the same ingredients as the first version of FeSSIF (bile salts and lecithin) but also contains digestive components (sodium oleate and glycerol monooleate) that make it even more biorelevant.

There are many benefits of using our product to make FeSSIF-V2: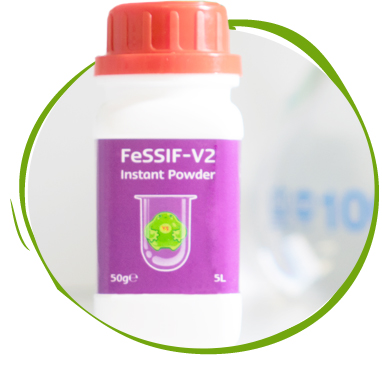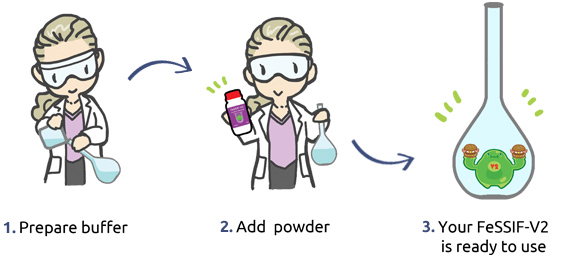 Quick and easy to use
Simply add powder to buffer and you're ready to go...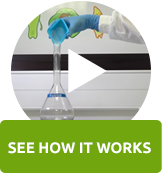 Reproducible results
We use the highest grade of ingredients and double check their purity before manufacture. The powders are made in our own facility in London so we can control every aspect of their production. Once this process is complete, they are only released after rigorous analysis by an independent laboratory in Germany. These steps ensure you will get highly reproducible results from our products every time you use them.
Great value
3 bottle sizes are available so whether you want to make 2 mL or 200 L of FeSSIF-V2, we can satisfy your requirements. The powder has a long shelf life of 18 months so there is no need for any waste. We also offer money-saving 4 packs.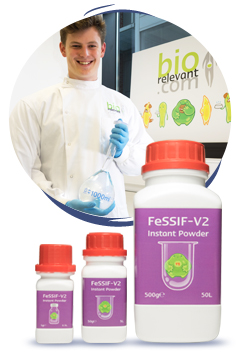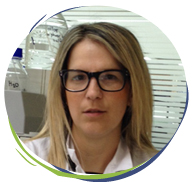 "We have used it frequently in our lab for more than a year because this 'ready-to-use' FeSSIF-V2 can be easily reproduced even for small volumes (i.e. for solubility purposes) compared with the conventional prepared media which require multiple ingredients to be sourced and use up a lot of analytical time. Of course, we are pleased to use FeSSIF-V2 powder for simulating fed conditions since it makes our 'lab job' so much easier! Thank you for existing!"
*Ekarat Jantratid and Jennifer Dressman: Biorelevant Dissolution Media Simulating the Proximal Human Gastrointestinal Tract: An Update (2009)