Home
Key requirements for filters used in biorelevant dissolution testing
Key requirements for filters used in biorelevant dissolution testing
There are four main requirements for a suitable filter used in biorelevant dissolution testing:
Efficiency: a filter's ability to remove undissolved drug particles larger than the stated pore size of the filter. A good filter should halt the dissolution process efficiently by removing undissolved drug from the sample.
Leachability: the tendency of the filter material to release substances into the filtered sample solution.
Adsorption: the process where the drug in solution physically adheres to the filter material.
Easy filtration: the effort required to filter the sample manually, rapidly and without bursting of the filter.
We recommend the use of glass filters with pre-filters built-in. These filters have excellent efficiency in removing particles and do not leach substances into the biorelevant media. However, as is the case with all filters, it is important to evaluate drug adsorption before commencing dissolution experiments.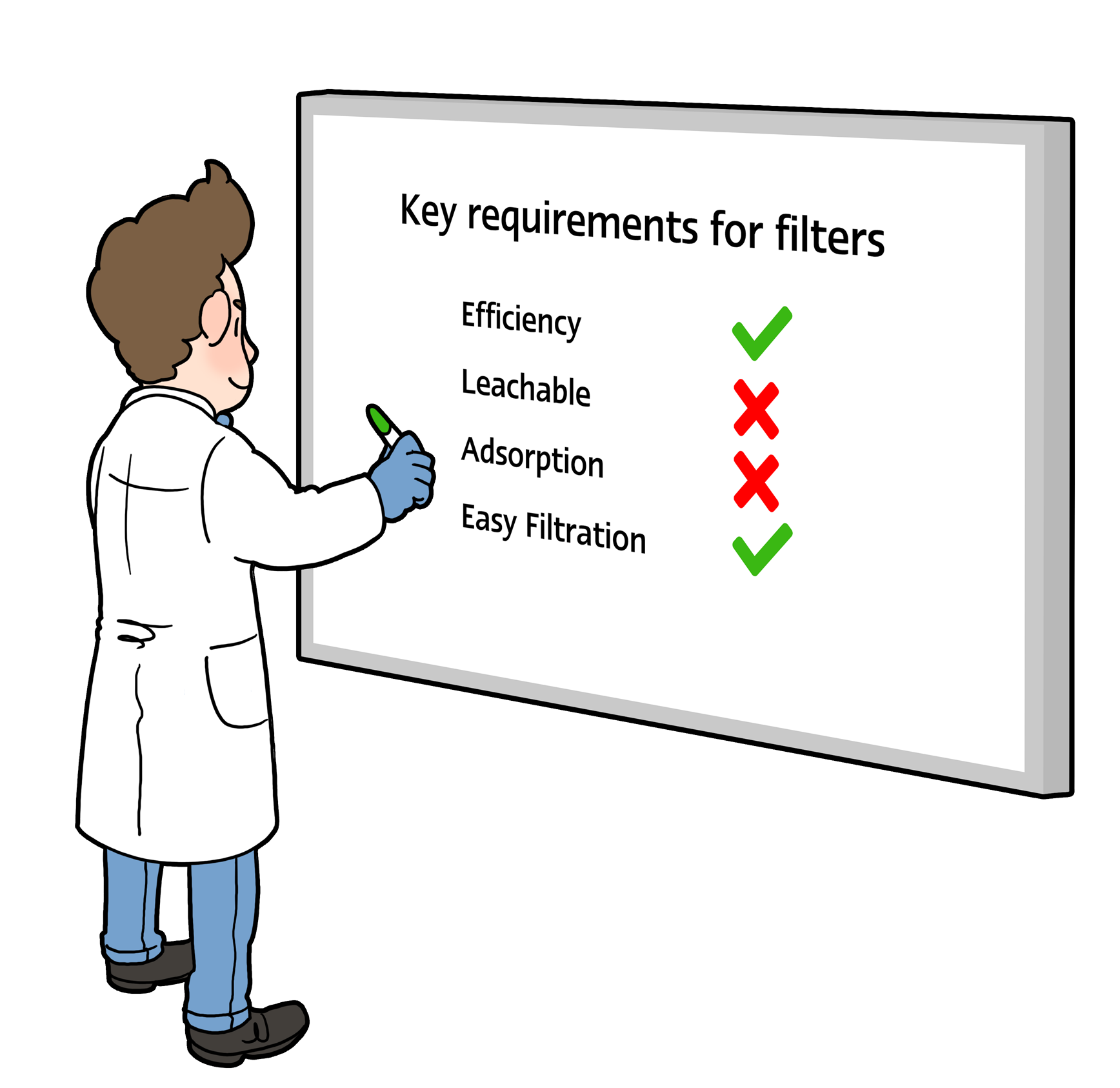 Download our Biorelevant Dissolution Guides here.